january is the coldest month of the year... but the rain's making it even colder... and as far i'm concerned, today was the coldest so far... and normally, i'd enjoy the downpour and the shiver but since i'm missing my angel so much, i can't help but bathe in lonesome...

i am unwilling to let work distract me 24 hours of the day, i had to resolve myself with sleeping as an escape... what with the cold cold night, the bed is alluring despite the lack of a romantic feeling...

it was lunchtime when i got piglet's call.... she was dead hungry... but i am coiled lazily with my pillows... good thing she was still having her footspa... i stil have a few more minutes to enjoy my bed and the weather...

she and jessie then picked me up... manny came with us... and we proceeded to Little Quiapo, a restaurant just near Sulu Hotel... hmmmm... what could be more savory than goto and tokwa't baboy during a rainy day... but of course, that won't be enough for me... hahaha... had adobo rice as well...

then realized, my first activity for the day is to eat lunch (i get up late on weekends... sometimes very very late.... hehehe!)... grabe... considering that the last thing i did naman yesternight was to eat too... and i was also with manny and jessie... jerome had nothing to do so he tagged along... had a craving for chinese food so i asked if everybody was fine with Wan Chai... and perfect... jessie and i had hakao and pork siomai for appetizers... and for the main course, manny ordered chicken asparagus... jerome was salivatiing for lumpia... and my appetite was just crying for... dyarararan... my favorite... the not very healthy papatim and yangchow...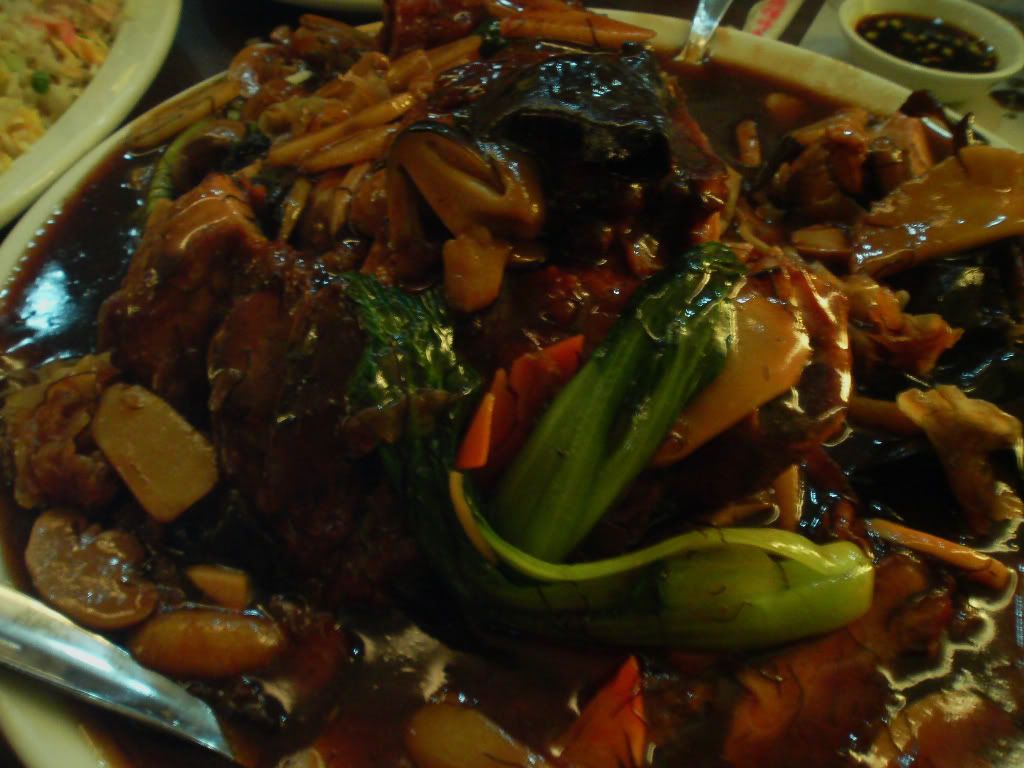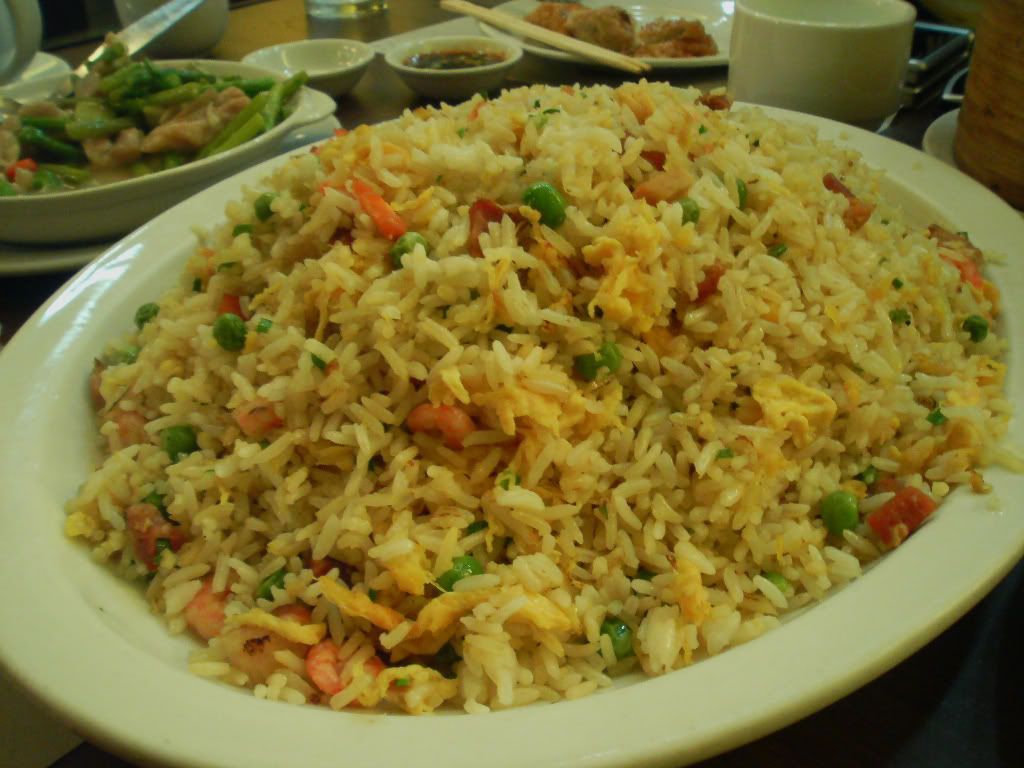 there was just four of us and the patatim serving is good for atleast 8 - 10 pax... but i have no choice, it's the only serving they have and i am not in the mood to deprive myself of the craving... i miss angel and i deserve good food... hahaha... such a lousy excuse...

anyway, back to today... had no picture by the way of our Little Quiapo feast... had my cam but it was out of batt...


and so after eating, thought of browsing one of my favorite places... the bookstore... tingin-tingin lang... kill the time... enjoy the weather outside... masabi ko lang sa sarili ko that i had time for myself and i was able to do something i really like... haaay... yes, to live a life is also an effort lately...

was supposed to buy the book of Wanda Ilusyunada and Papa P's Photo Bio... but both were sold out already... shit! i can wait again for wanda's compilation of her blog entries... but not my Papa P's pictobook... now that's making my day gloomy...

tried asking the girl again that by some stroke of luck, there maybe copies in the stockroom that was overlooked or a display item which, if still in good condition, i'll get it... but to no such luck... o cia... sige na... will wait na lang... or Magnet may have it naman... will check monday...

still not wanting to get back home, i browsed the shelves... nothing new from Nicholas Sparks... hmmmm... and then i saw the POB section... previously owned books... o cia, cge... lehme check if there's any good find...

FLIGHTS OF LOVE... promising title... covers a little spoiled but still in good reading condition of course... so what's the book about? 'Flights of Love consists of seven stories, all of them weaving around the idea of love - why people are drawn to it and why some run from away... (aha... hindi naman siguro ito stories ni prue and piper ano?! hahaha!)... schlink (bernhard schlink) in turns shows us LOVE AS DESIRE, LOVE AS CONFUSION, LOVE AS QUICK AFFAIR, LOVE AS A DRASTIC LIFE-CHANGING REBELLION, LOVE AS A FORCE OF HABIT and LOVE AS BETRAYAL...' (ha? storya nga ata namin ni piper... wehehe!)

owkei... i've read enough.. brief but it already got me.. all the magic words i need to know... oh, and only at a hundred bucks... not bad... aba, i hope it's content value is more than just a hundred...

nuninuninu... seems like it's the only book worth buying from the section... i'm almost done checking every book... until...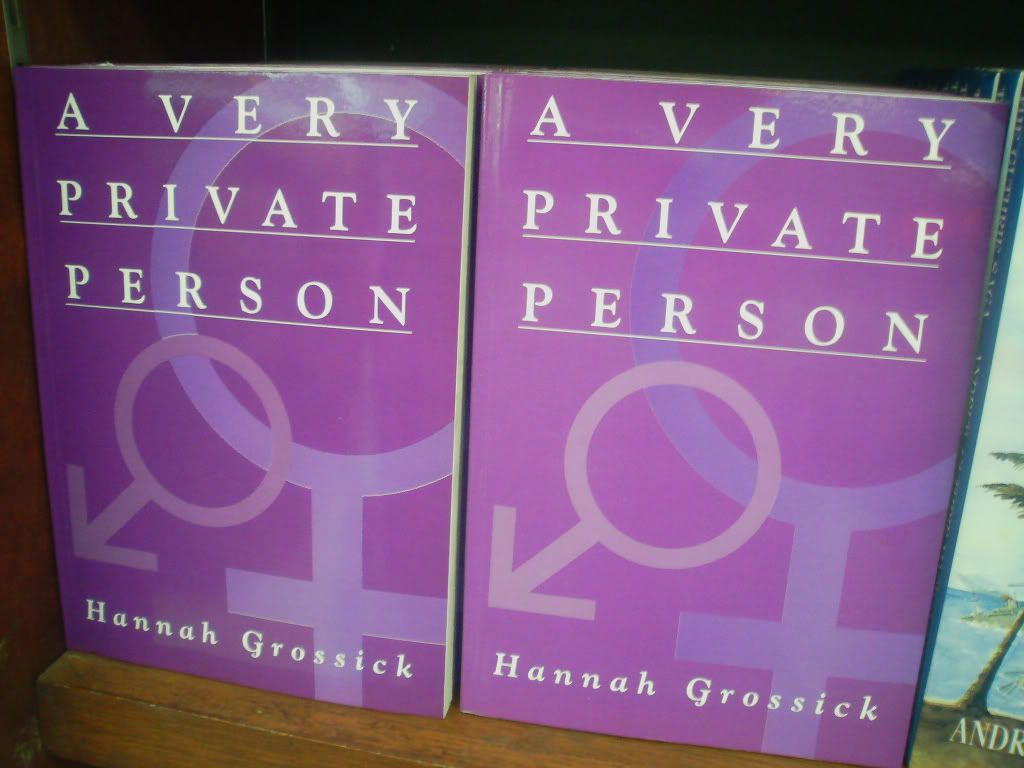 uuuy A VERY PRIVATE PERSON... purple cover and with the male and female gender signs on it... what about it? can't actually deduce from the title and so i opened... 'this novel was inspired by the plight of transexual people... aimed at the general public, it's purpose is to instruct rather than to titillate (i wonder what it will instruct... hehehe!).. it is the author's hope that it will be of some value to the families of those who may be undergoing GENDER REASSIGNMENT... (talaga? hmmm... moving on)... enabling them to anticipate some of the issues to be confronted and to understand the perspective of the transexual person...

the book is actually thin... about a hundred fifty pages only... and when i turned to some middle pages, a few lines narrated of a husband infuriated by a secret revealed late in the marriage... aha... ganun? sige... fifty pesos lang naman... not much to lose if proven otherwise...

two books? i think i can finish reading this in two days din... and in two month's time, it's already summer... i bring with me books everytime i go out-of-town so might as well take the chance... after all, bihira na akong makapag-enjoy sa bookstore...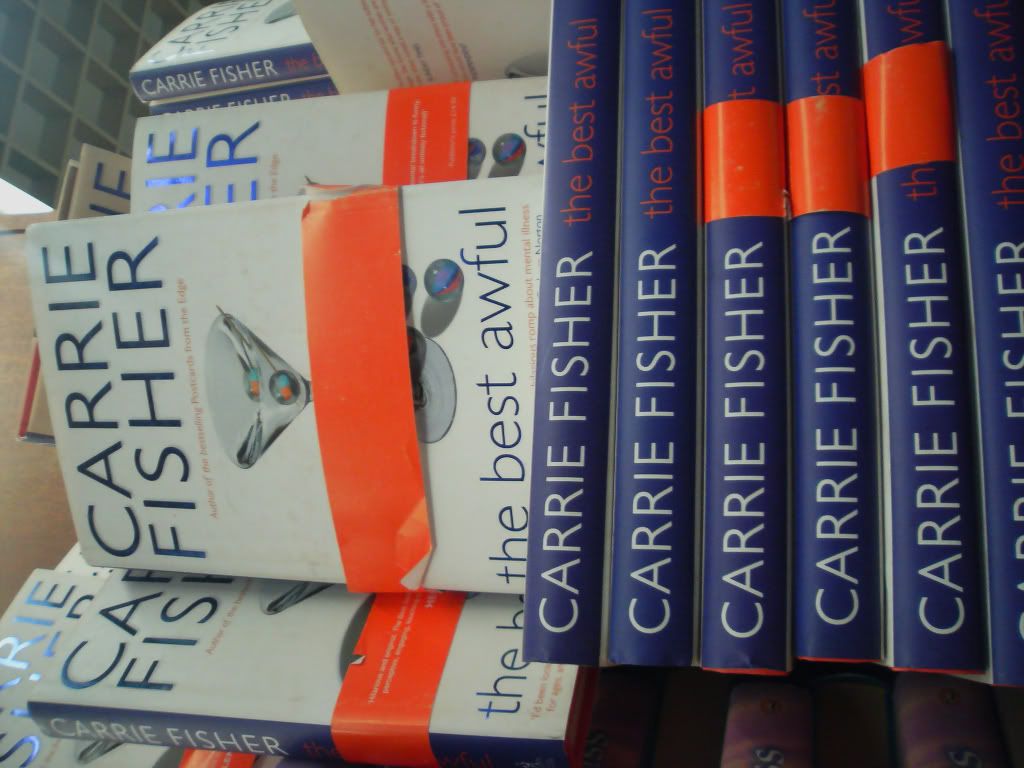 dandadandadan... dinindindin... ooops... THE BEST AWFUL... is there such a thing? the best awful... what can it mean? it's by carrie fisher... okei... i remember her... i have her 'postcards from the edge' which is used a work-reference in this book... and as i understand, TBA is a sequel to it...

ano ba yan? what's with this day? the first page i flipped to says....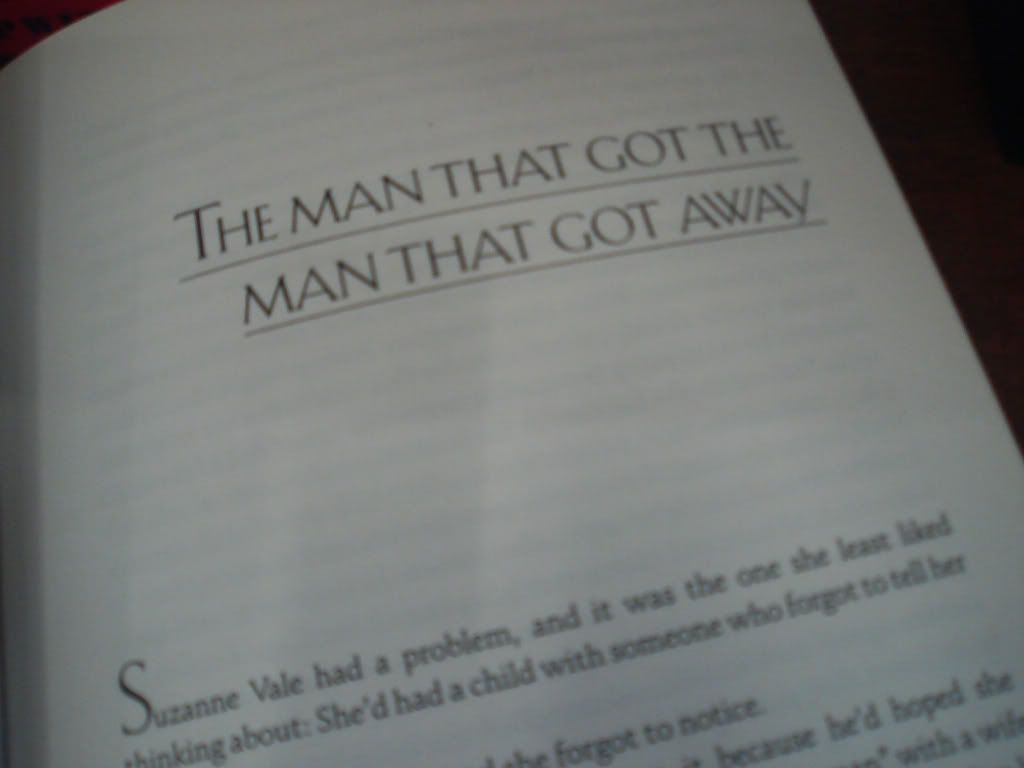 THE MAN THAT GOT THE MAN THAT GOT AWAY... is it really what i understand it to be? may lalakeng nakarelasyon ang lalakeng mahal ng iba... lehme see... 'suzanne vale had a problem, and it was the one she least liked thinking about... she had a child with someone who forgot to tell her he was gay... he forgot to tell her and she forgot to notice...'

hahaha! i looked up and saw the sign again... it says PREVIOUSLY OWNED BOOKS... not Human Sexuality Section... how come the books i'm picking based on initial impressions are about gay affairs... hahaha! kasama na ba yun sa gaydar?

now i have a problem... does this mean i have to re-read 'postcards from the edge'? i don't remember anything from it that signifies the plot of 'the best awful'... aaaaah... wait... i think i get it.... it says nga pala, the man failed to mention and suzanne failed to notice... there really would be nothing from the previous.. i am pretty sure of that.. . good thing...

i failed to check how much it costs... kaya medyo nagulat ako when i paid 350 for carrie's book... reasonable price though coz it's hard bound and the author naman somehow has a name...

spent three hours browsing the bookstore... and i really enjoyed it... thought of seizing the moment... it's not like this every weekend after all... might as well check out the music store...


got myself some dvds and vcds... was actually enticed to purchase Cadio's cd but i was already way overspending... some other time, i'll be back Cadio... i think i have enough already to distract me from missing angel... atleast for the next few days... and somehow to also remind me at the end of the day that i still have a life...

P.S.

as usual, i lost tracked... what a lengthy entry... hindi naman nahalatang bored ako ngayon ano? hahaha!