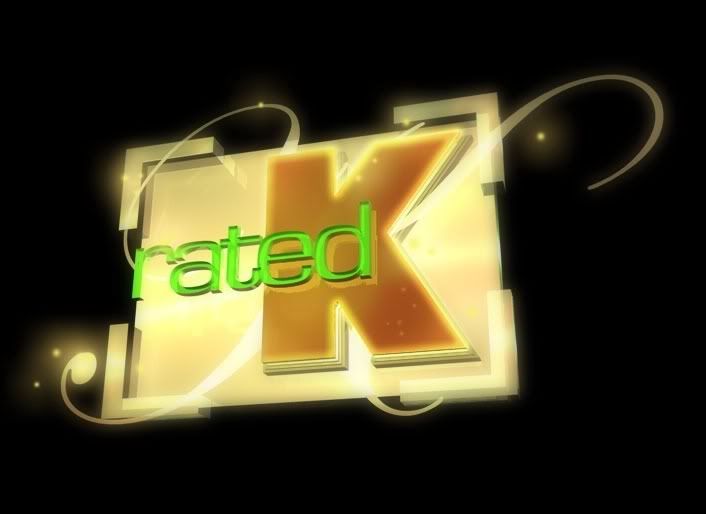 my program is having a new set as part of our new look... and just like this entry, it too was long delayed... it should have been launched 6 months ago but due to inevitable complications and budget restrictions, it had to wait... but lo and behold, we finally launched last oct. 07.



new graphics... new set.... new approach... new music... new dance... and a more vibrant and competent staff...


i hope our feng shui expert, Paloma, is more than just right... the color scheme... the date... the configurations of where to face and when to assemble... oh jeez... all that so everything fits into place and flies with color.... no harm in following... after all, Rated K has been in tip top shape ever since it's pilot... ratings and advertising wise... we have always managed to stay on top...


but more than that, we have always kept that connection with our audience... and that is the most important thing...

our set costed us a million and a half... it is the best we ever had.. from balitang k til now with rated k, this set is the most grandiose... the entire staff was proud of it.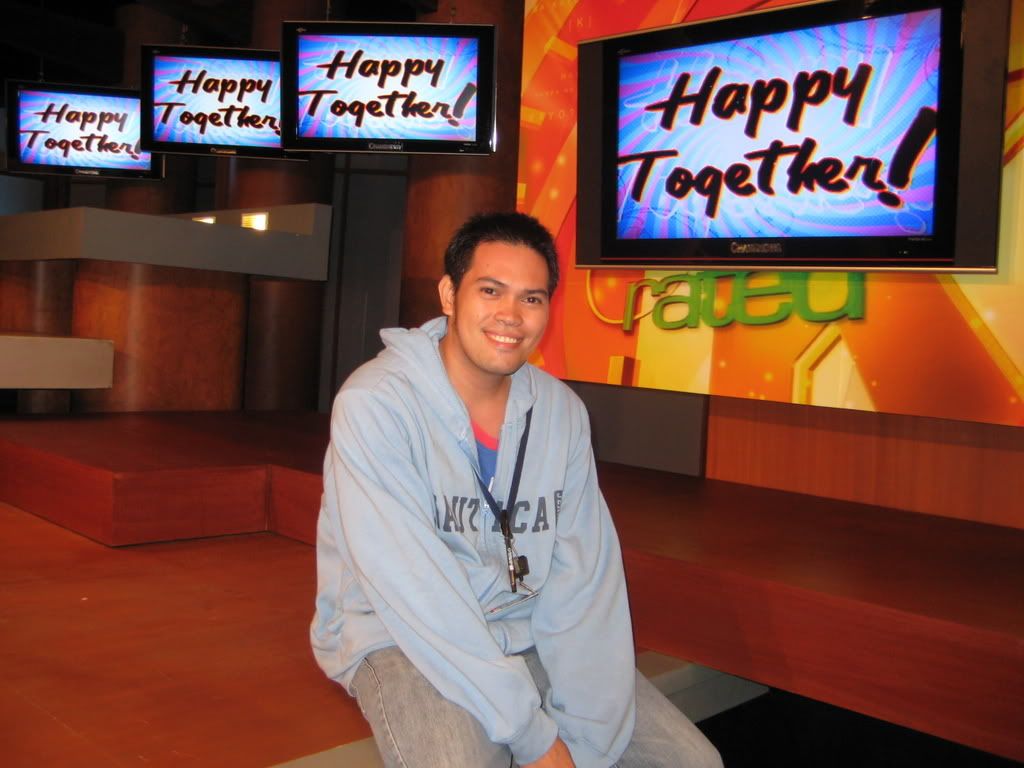 our new theme music was by Rachel Ann Go and Gloc 9... rachel did most of the melody while gloc 9, of course, rendered the rap portion... all these were composed by Lito Camo... and it couldn't have been better.



and now... the most exciting part... the official rated k dance which was choreographed by Kuya Mel (Feliciano)...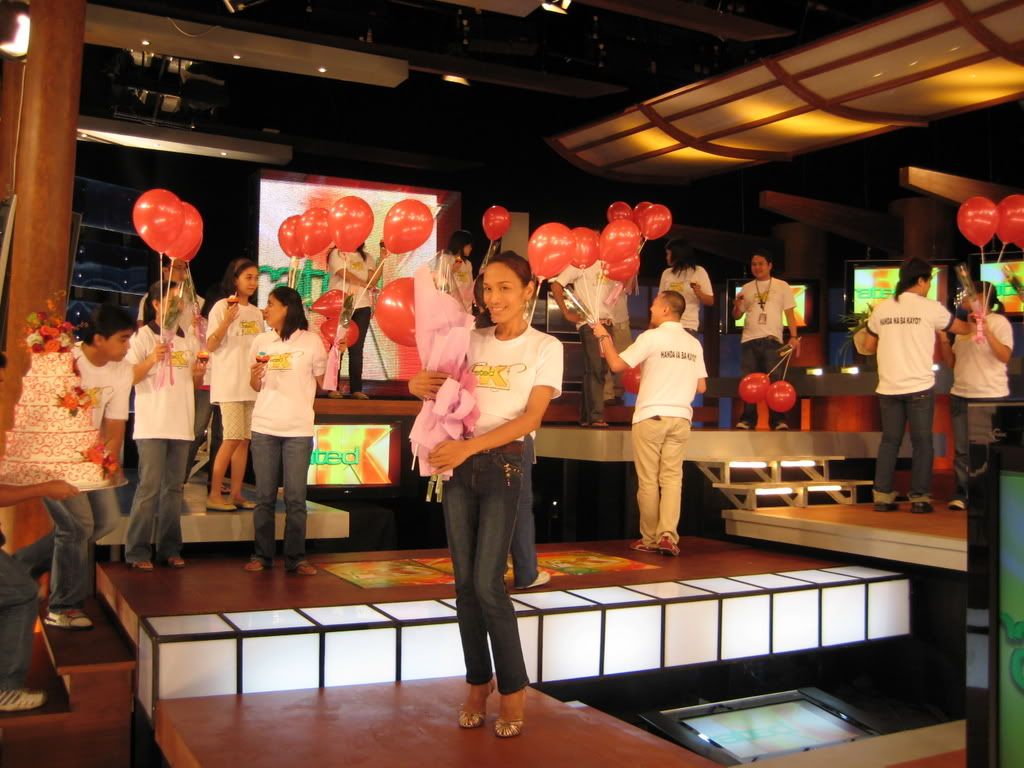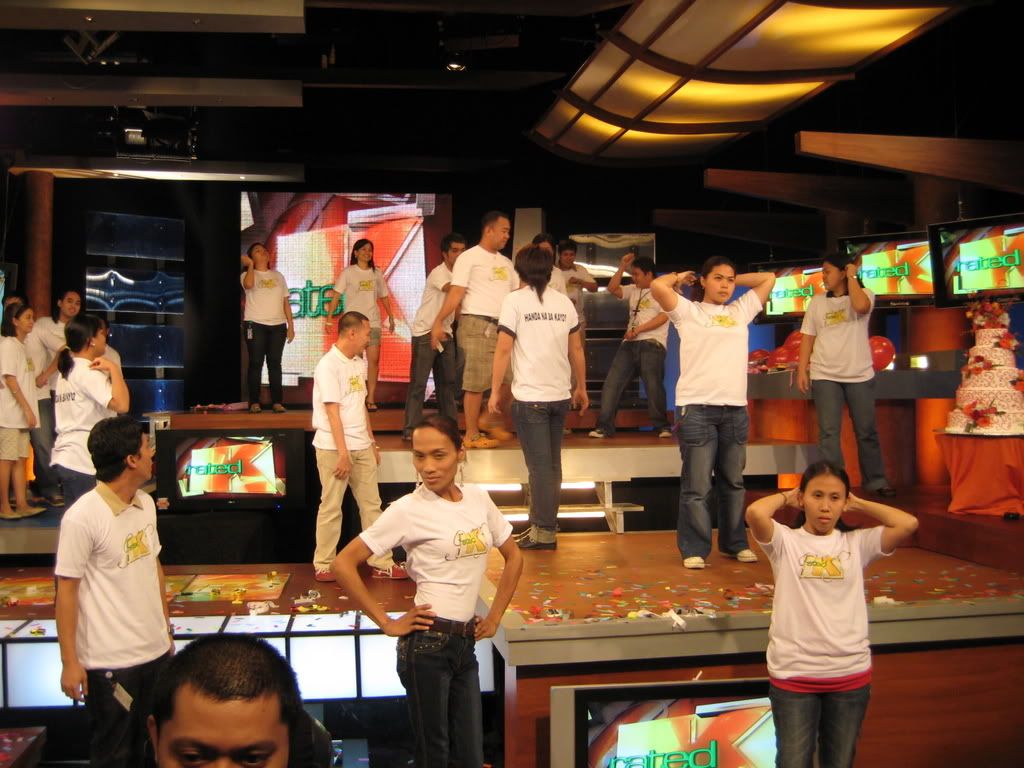 it is very simple... just the way i wanted it so everybody can just slide by and do the gesture... it isn't really something we want to make big with... bahala na... let the audience follow na lang... call it baduy... it's fun... we enjoyed every step of the way in producing it... including its part in the obb (opening billboard)... remember the prod shot in Cainta? hehehe! pero siyempre hindi nagpatalo ang staff, they too wanted to girate... in fact, they were suppose to dance only the chorus but to my surprise, they created a choreograpy of their own for the whole song... hahaha! and all the while i thought nahihiya sila... hahaha!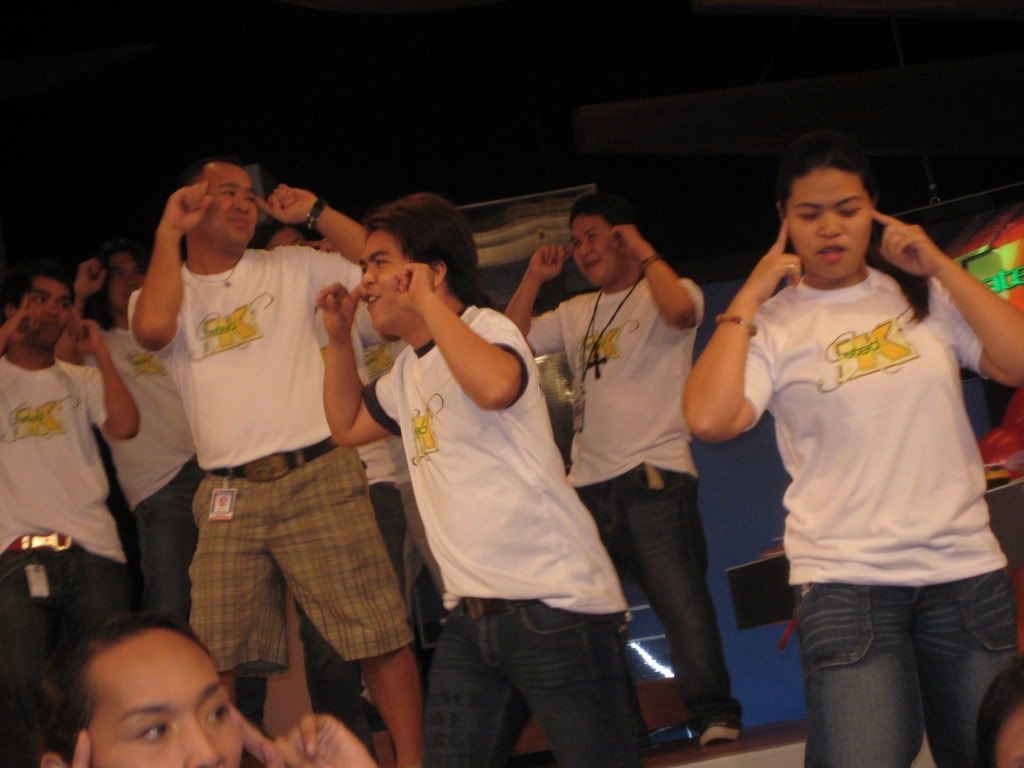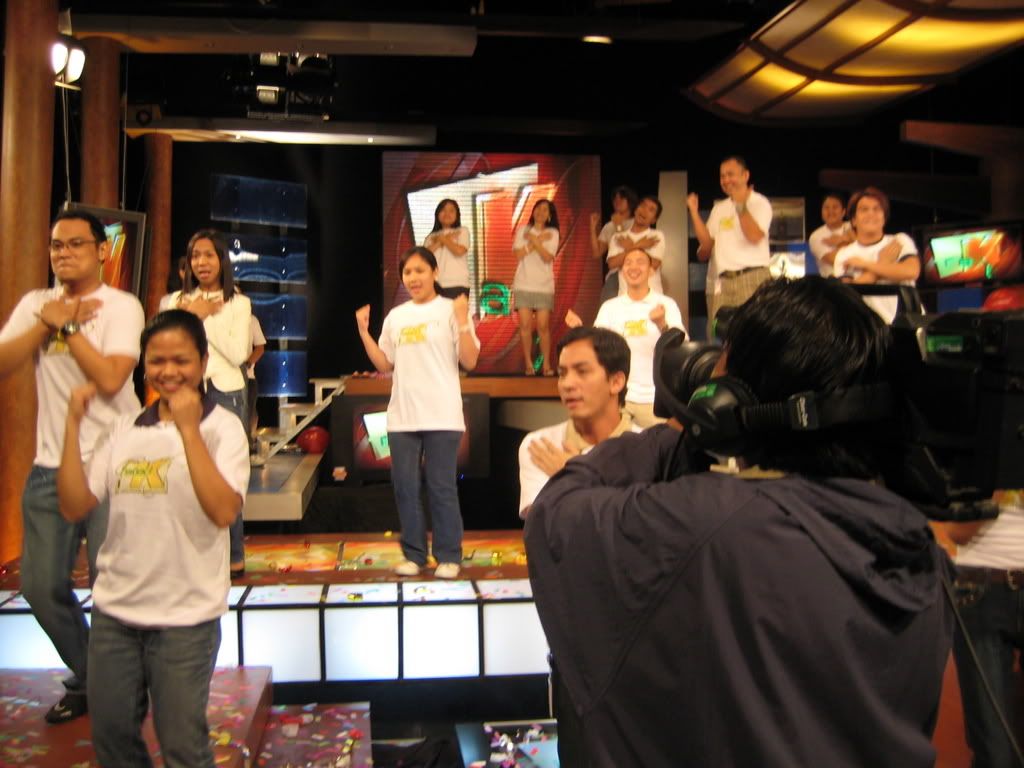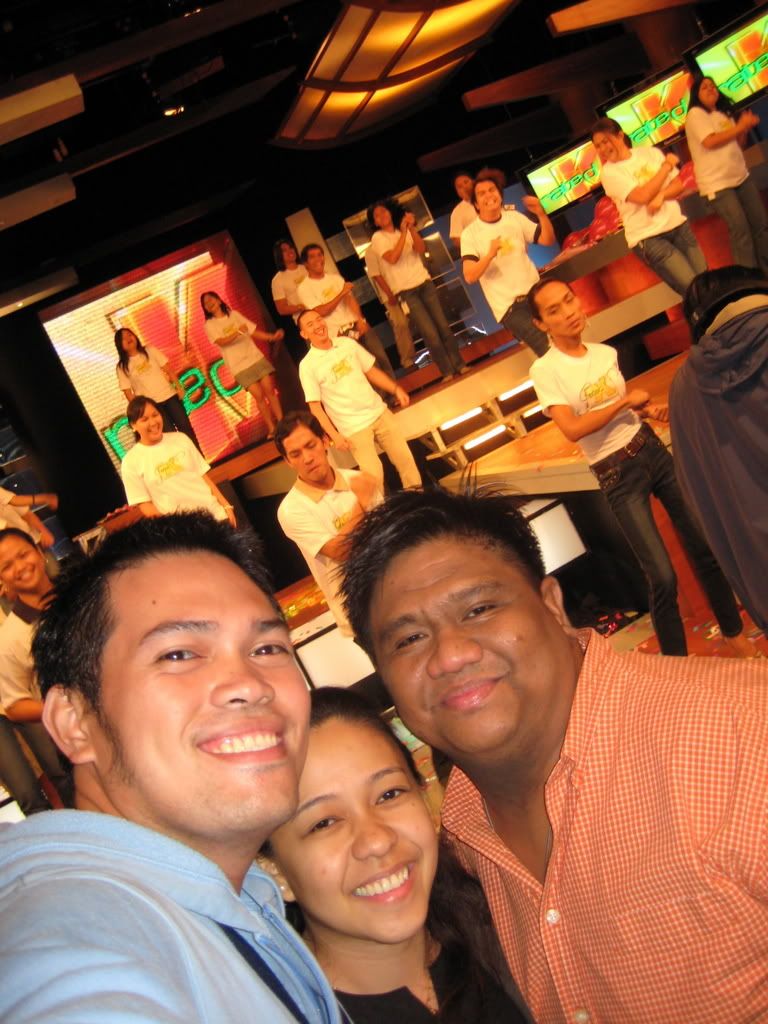 took a shot of the staff when they were dancing in the studio... it is for our host, Korina, who celebrated her birthday last oct. 05... but you might want to also click on the edited version... hehehe!

forgive the staff... call it "kapal ng apog" na lang... hahaha! by the way, i think they danced at least 10 times just to make sure we had lots of materials to choose from... hahaha! and don't look for me... i'm the guy on the floor cuing everybody... after all, it's kindah weird to see a "butanding" dance, don't you think so? hehehe!




everything you see on television is the result of our collective effort... not only of one person but the entire Rated K staff... we have lapses... but we get Rated K on air... beautifully.