lately, me and my station prodmates have been patrons of GRILL QUEEN in Tomas Morato, infront of Rembrandt Hotel...


it was actually Manny who brought us there last week and since then, i think we have been eating there almost every other night... too bad he wasn't around tonight... by the way, a fair warning... the service is kindah slow really... we even reached the point when we had to argue with manang...


but how can you refuse the invitation of a very scrumptious grilled meal at very friendly prices... everything goes with atchara and rice... like as if prue eats atchara... well, my friends gets my share of it... hahaha!


2 pcs barbecue @ P30
small embotido @ P31
big embotido @ P84
chicken barbecue @ P64
quarter chicken @ P84.00
tilapia @ P79
a whole rellenong bangus @ P 109
bangus steak @ P104
tuna belly @ P89
liempo or porkloin @ P59
pusit @ P79
t-bone steak @ P104 (90 grams) and P114 (100 grams)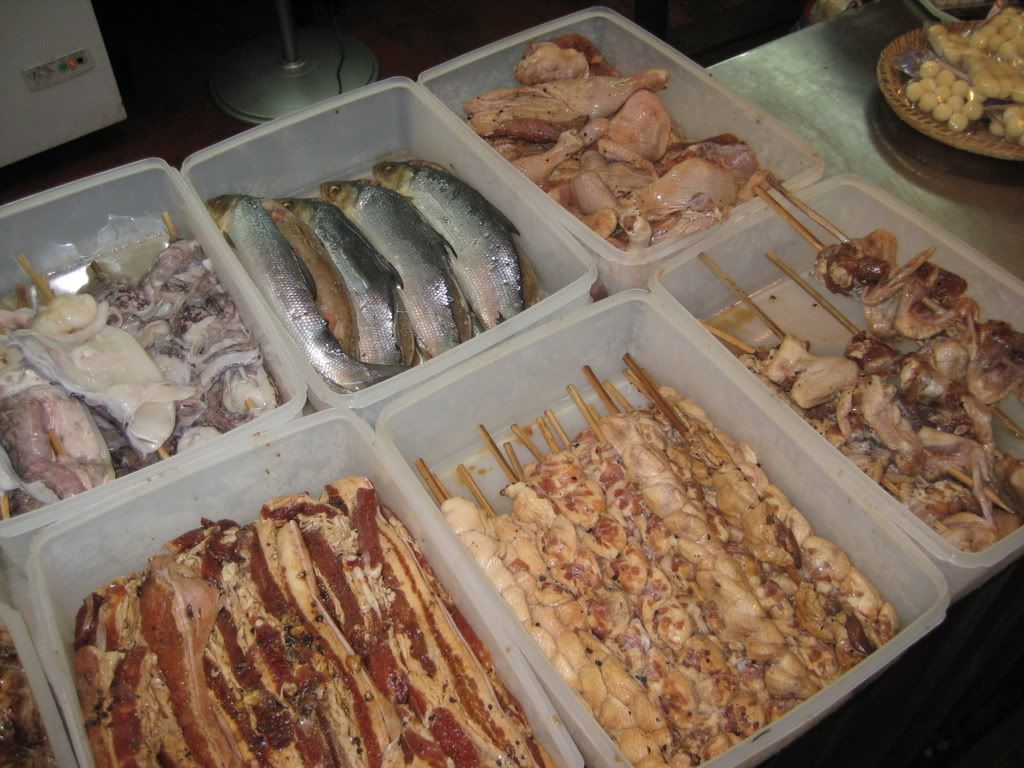 the serving is actually generous... well, that is if you judge it by the viand but the rice, you really have to order for another scoop... yes... it is barely a cupful... hahaha... and knowing me, i'd go for at least 5 orders... taaaaakaaaaw!

the Grill Queen chain isn't actually new... but it is only now that i appreciate what it offers... it isn't ultra special but savory enough... if you're not too meticulous at the moment and all you want is good food to fill a hungry stomach, i recommend grill queen...

oh and by the way, should you drop by, please try their INIHAW NA TOKWA... it's the best...